Fun Factory Guided Boating Adventures
Summer is a great time is Siskiyou County, and there is no better place to be than on the lake with family and friends aboard your own guided fish and ski boat!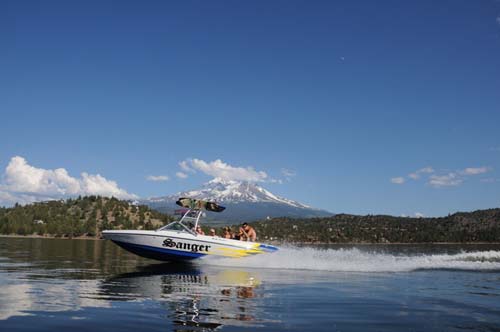 No boat? No problem! We have great boats and drivers ready to show you and your family and friends a great day on the lake!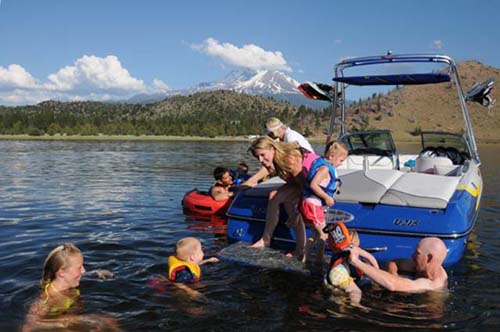 Come to relax and take break from life, try your hand at Fishing, Tubing, Wakeboarding or Waterskiing, or just sit back and soak up some sun and clean mountain air!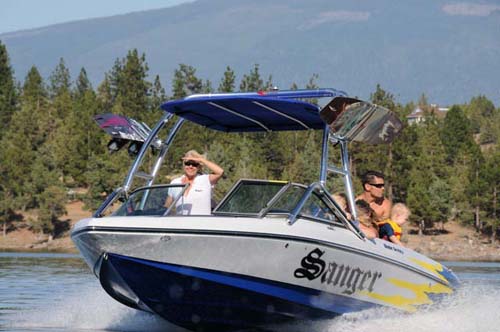 Enjoy scenic boat tours on our beautiful Siskiyou County lakes! The wildlife is abundant, and so are the incredibly beautiful views! Swim and play in crystal clear high mountain lakes, photograph our gorgeous wildlife including Bald Eagles, Hawks, & Blue Heron, as well as Deer and the occasional Bear!

Your guided boating adventure comes with Boat & Driver and Coast Guard approved life vests.

Don't just daydream--- get out and do it!
Rates are
$140 AN HOUR (GAS INCUDED)

$350.00 FOR 3 HRS * UP TO 10 GALLONS 0F GAS INCLUDED

$500.00 FOR UP TO 7 HOURS * UP TO 10 GALLONS INCLUDED )
Additional gas is available at Fun Factory.
Lake options include:
Lake Siskiyou in Mt Shasta

Lake Shastina in Weed

Iron Gate Resevoir in Hornbrook

McCloud Resevoir in McCloud (permit coming soon)
The Fun Factory Guided Boating Adventures operates by Reservation Only.
It is mandatory to call ahead to book your reservation to ensure availability.
Same day reservations are often available, so please don't hesitate to call!
On the occasional beautiful afternoon, you may find us staged at the Lake Shastina Public Boat Launch set up for on the spot hourly rentals.
We will be located directly across from the campground early in the season and on Milk House Island in the late summer months

Call ahead to see if we are there, or just drop by our spot at the lake!

Your super comfortable spacious 2011 Sanger 215 V has a total guest capacity of 10 persons.
The Full wraparound lounge, and tons of under seat storage make for lots of great wide open spacious seating!
There is a place for your ice box on the boat, or use our built in 45 quart ice cavern.
Our 24 hour Information Hot Line is (530) 926-5387 or you can
e-mail us your reservation request at funfactory@snowcrest.net or
call our mobile lake operations at (530) 925-1465 (7am to 9pm daily)
Be sure and check out the What To Bring page so you can come prepared!
Fully Mobile Operations!
Snowmobile Rentals @ Deer Mtn. Snowmobile Park
Watercraft Rentals @ Four Great Northern California Lakes
24-HOUR INFORMATION HOTLINE (530) 926-5387
Mobile Lake Line: (530) 925-1465 7am to 9pm

Weather at Lake Shastina
The Fun Factory operates under a special use permit issued by the Klamath National Forest, Shasta Trinity National Forest and the Modoc National Forest. The Fun Factory does not discriminate on the basis of color, race, religion, sex or national origin.